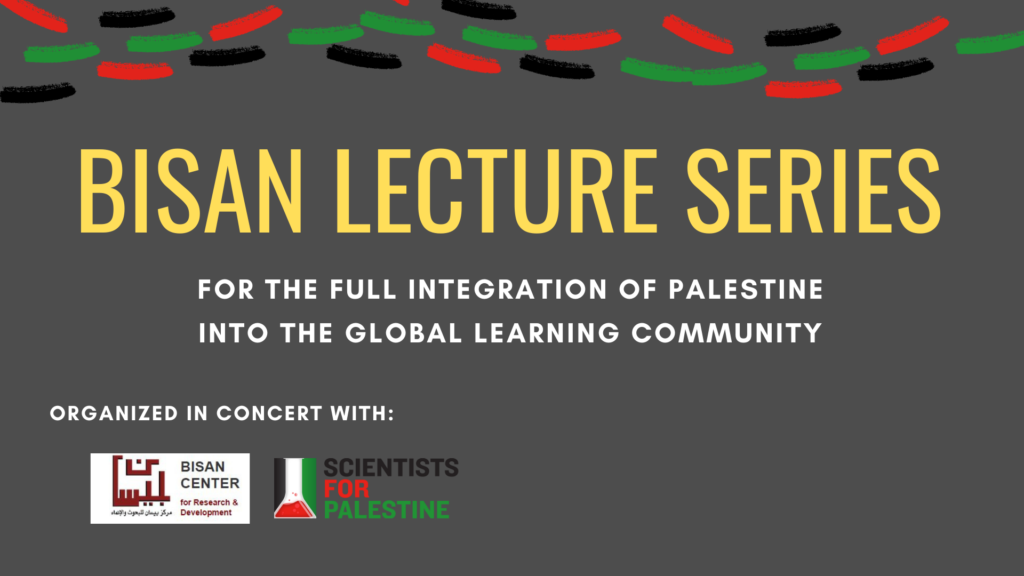 List of previous lectures and recordings
Program
Wednesday September 27, 2023, 7 pm Palestine time
Prof. Timothy Brennan (University of Minnesota)
Title: Criticism and Corporate Myth: Edward Said and the Media
Register here for Prof. Brennan's lecture!
Abstract: Said's maneuvering within the media was the most skillful and least recognized of his accomplishments. There his literary training came most to the fore and the methods of the humanities showed their unique political powers. He took very seriously studies of corporate mind-management, media indoctrination, and the information industries, often citing the work of Herbert Schiller ("mind managers"), the Austrian economist Fritz Machlup ("information society"), Regis Debray ("mediocracy") and the propaganda model put forth by Noam Chomsky and Edward Herman. If Covering Islam is usually considered his only sustained critique of the media, in fact he focused on digital fabulation throughout his career in essays, for example, on Walter Lippman, George Orwell, C. Wright Mills and Sean McBride, whose UNESCO report on the "new world information order" was particularly influential. His unifying idea was that U.S. intellectuals no longer commanded the public erudition, metaphysical authority, or aesthetic arbitration they enjoyed everywhere else in the world. By contrast, they had assumed the guise of anonymous technicians in the sciences or of soft news entertainers (Jon Stewart and Laura Ingram rather than Jurgen Habermas or Martha Nussbaum). He was not only a media theorist, of course, but a media celebrity; and he achieved this by creating a persona – that of the unaffiliated conscience, the defiant generalist who spoke not from faction or material interests but in pursuit of "the case." Knowing a great deal about many unrelated things allowed him to make connections others missed, and the prejudice that the humanities, although high-minded, have no teeth played into his hands. He fashioned a new kind of authority by obliterating the credibility of "specialists."
Wednesday October 11, 2023, 7 pm Palestine time
Prof. Rashid Khalidi (Columbia University)
Title: The Latest Phase of the Hundred Years' War on Palestine
Abstract: For over a century, Palestine has been the scene of a war meant to wrest the country from its indigenous population. This war was waged by a settler-colonial movement with the unstinting backing, and sometimes the participation, of outside powers. Enormous discursive efforts have been exerted to obfuscate the basic nature of this struggle, and to present it solely in its religious, national and other dimensions. Faced with an ongoing and relentless process of dispossession, and with their very existence as a people threatened, the Palestinians have resisted against tremendous odds.  This war may be entering a new phase, with an aggressive Israeli regime still fully supported by the US openly committed to completing the settler colonial project, but meeting mounting Palestinian defiance and growing global condemnation of its openly supremacist and racist nature.
Wednesday November 8, 2023, 7 pm Palestine time
Prof. David Mumford (Brown and Harvard Universities)
Wednesday December 13, 2023, 7 pm Palestine time
Dr. Areej Sabbagh-Khoury (Hebrew University of Jerusalem)
Title: Rethinking the Nakba: Structure, Agency, and Resistance in the Colonization of Palestine
Wednesday January 10, 2024, 7 pm Palestine time
Prof. John Hardy (University College London)
Title: From Genetics to treatment in Alzheimer's disease
Wednesday February 14, 2024, 7 pm Palestine time
Annemarie Jacir (Filmmaker)
Wednesday March 13, 2024, 7 pm Palestine time
Achille Mbembe (University of the Witwatersrand)
Objectives
In concert with Scientists for Palestine and the Bisan Center for Research and Development, and in keeping with their joint commitment to full integration of Palestine in the global community of learning, the Bisan Lecture Series sponsors discourses on subjects of cultural, scientific, and societal importance by leading research experts and public intellectuals of varied heritage and viewpoint. The interactive webinars are free and open to the public, and recordings of each will be posted soon afterward.
Bisan Center for Research and Development
The Bisan Center is a non-governmental, nonprofit, democratic and progressive Civil Society Organization (CSO) that seeks to enhance Palestinian abilities and potentials for building an active civil and democratic community. The Bisan Center was established in 1989 and officially registered with the Palestinian Ministry of Interior in 2004.
The Bisan Center aligns itself with the poor and marginalized in Palestinian society, as it works to support their struggle in advancing their socioeconomic rights and builds partnerships with other progressive institutions. Among other activities, the Bisan Center regularly produces research reports centered on various problems of development, gender, youth, and social justice. These reports are published (in Arabic) in its annual journal Al-Taqadomi, which is peer-reviewed and focused on issues of development.
Steering Committee